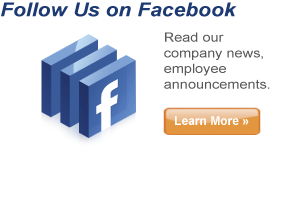 1st Shift QA Coordinator
Overall Responsibility:
---
To assist in overseeing the necessary testing of physical quality assurance. assist in making sure that all testing complies with specifications. Assist in the evaluation of data and records and suggest ways for continuous improvement.
Key Areas of Responsibility:
Initiate training new employees

Assisting with the review of QA paperwork to make certain it is within customer compliance and following up with other supervisors about correction needed

Assisting with questions and production issues

Coordinating shift coverage when necessary

Supporting the investigation of complaints. Providing sample/retains and any necessary physical testing

Complete

request for early releases for

product

to be shipped as needed



Assisting with employee evaluations and disciplining in department

when necessary



Being able to make decision

as to good and bad quality



Being able to perform physical and analytical and microbiological testing

Providing support with food and sanitation projects

Providing support for customers for request and audits

Must be able to cover for a PQA technician in the event of an absence

Comply with the standards of the current level of SQF Systems for general food processing and trained

in all required food safety/quality programs



Responsible for reporting any food safety, quality and employee issues to management

Job Requirements:
Good computer skills, people skills
Analytical lab instrumentation (refractometer, analytical and top loading balance, pH meter, conductivity meter, viscometer, pressure and vacuum gauges, calipers, micrometer, crimp attribute gauges, Karl Fischer and gas chromatography)
Qualifications:
Previous quality experience helpful but not required
Required education level:
High School diploma or GED helpful.
Benefits:
Full-Fill Industries, LLC offers a competitive salary and benefits package with a pleasing work environment.
Hours/Days/Shifts:
Monday through Friday with the flexibility to work Saturdays if needed.
Full-Fill Industries, LLC is an Equal Opportunity Employer.