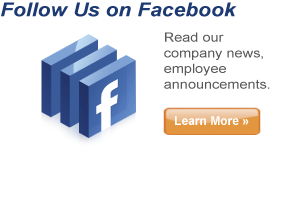 2nd shift Chemical QA Technician
Job Responsibilities:
* Must be able to learn wet chemistry methods of analysis such as:
Acid value, Peroxide Value, Chlorine Analysis Value and Moisture analysis
* Microbiological Testing
* Using equipment such as, Vacuum Oven, Refractometer, Analytical Balance, Top Loading Balance, pH Meter, Conductivity Meter, Viscometer, Pressure Gauges, Vacuum Gauges, Calipers, Micrometers, Microscopes, Computers, Crimp Depth and Diameter Gauges. Training for use of Brinkmann Titrator and Gas Chromatography analytical equipment will be provided as on the job training
* Comply with the standards of the current level of SQF Systems for general food processing and trained in all required food safety / quality programs
* Responsible for reporting any food safety, quality and employee safety issues to management
Requirements:
Must be a self starter, motivated, resourceful individual. Ability to read and understand work instructions. Ability to bend, kneel, balance, reach, stand, push, pull and lift. Ability to move the wrist, hands and fingers. Ability to lift 50 pounds. Ability to climb stairs and production stairways.
Required Education Level:
 High School diploma or GED helpful.
 Previous factory experience helpful.
Benefits:
Full-Fill Industries, LLC offers a competitive salary and benefit package with a pleasing work environment.
Hours/Days/Shifts:
Monday through Thursday possibility Fri overtime as needed Float between 1st and 2nd shift
Full-Fill Industries, LLC is an Equal Opportunity Employer