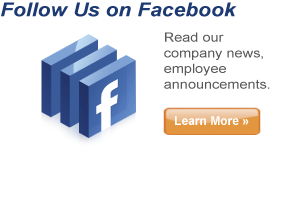 Employee Information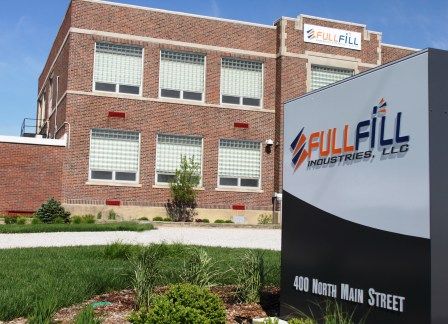 Welcome to the Employee Information page for our Full-Fill Industries staff.
We encourage you to check out this section often to see company announcements and updates from Human Resources.
Click here and follow our Facebook page.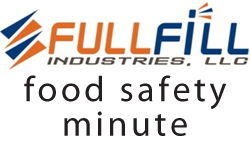 Sustained Success: Everyone, Everyday
clientuploads/Food Safety Minute Logo.jpgAs a SQF Level 3 certified food company, it is necessary that all of our employees possess knowledge and awareness of food safety so they can manage the risks associated with the biological, chemical, and physical food safety hazards identified with the making, storing, and transporting of our products.This requires ongoing communication and training.
---
Labels, Codes essential for control processes
All ingredients, packaging components, and finished products should be clearly and uniquely identified through the use of labels and codes. In order to effectively identify, locate, and establish and maintain physical control of ingredients, packaging components, and finished products, it is essential their label and code information is accurate, complete and legible.
---
SQF certification requires constant internal auditing
To achieve and maintain SQF Certification, we must:
Say What We Do – Document policies, procedures, work instructions, and specifications.
Do What We Say – Implement and comply with documented policies, procedures, work instructions, and specifications.
Prove It – Keep Records to Demonstrate Compliance with our documented and implemented SQF System.
One of the core elements of the SQF Code is 2.5 SQF System Verification. It states that verification and validation activities shall be conducted, the frequency and methods used are documented and implemented and a record of all activities maintained.
---
Summary points of our Emergency Action Plan training
Our thanks to all employees for attending the Emergency Action Plan training session this week.
Here are 10 things to remember from our training:
1. Take a minute to assess your work area and think about what you would do if the fire alarm was activated or an evacuation was ordered.
2. Know the location of the nearest fire alarm box to your work area.
3. Know the nearest emergency exit to your work area.
4. Know the location of the nearest telephone to your work area.
5. Remember our primary evacuation Designated Meeting Site - the east warehouse truck staging area (along Main Street.
6. Remember the alternative DMS, in case the primary area is in danger - in the field area across Main Street.
7. Once you get to the Designated Meeting Site - report to a company official who has a red clipboard. Give that person your first and last name.
8. Once you have reported to that person, stay in the DMS and await further instructions.
9. In the event of a Tornado or Severe Storm Warning, all employees must go to the designated storm shelter -- in front of the laboratory (also known as the old gymnasium area).
10. If an evacuation is ordered or if the fire alarm sounds, all employees must immediately leave the building by the closest and safest exit and report to the DMS. Do not exit one building and go through another to reach the DMS.
If you have any questions, please see your supervisor.