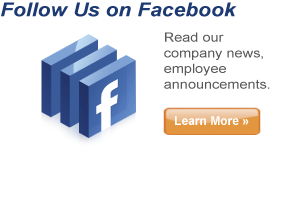 Line Mechanic 1st & 2nd Shift
Description:
Responsible for keeping production lines operational with the least amount of downtime as possible
Duties:
Responsible for verifying at the beginning of the shift: Line air pressure, Emergency gas alarm on and functioning - Line shut off, Gasser shuts off, Air valves shut off, Auxiliary blower comes on, Gas house exhaust ventilation is on

Responsible for verifying the following prior to production: Box code set upper MI, Checkweigher set up, Vacuum set upper MI, Propellant weights and type correct per MI, Gas heads aligned, Crimper and crimp head set up, Fill weights set upper MI, rails online adjusted properly, Belts and tracking clean and functional, Propellant set up

Responsibilities also include: Adjusting/ Repairing machinery as needed, Maintenance as per maintenance schedules, Enforce Lock-Out /Tag-Out procedures of maintenance and equipment

Comply with the standards of the current level of SQF Systems for general food processing and trained in all required food safety/quality programs.

Responsible for reporting any food safety, quality, and employee safety issues to management

Job Requirements:
Must be a self-starter, motivated, resourceful individual. Ability to read and understand work instructions. Ability to bend, kneel, balance, reach, stand, push, pull and lift. Ability to move the wrist, hands, and fingers. Able to lift 50 pounds. Able to climb stairs and/or production stairways.
Required Education Level:
High School diploma or GED helpful.

Prior maintenance experience helpful

Benefits:
Full-Fill Industries, LLC offers a competitive salary and benefit package with a pleasing work environment.
Hours/Days/Shift:
Monday through Friday with the flexibility of Saturday work as needed
Full-Fill Industries, LLC is an Equal Opportunity Employer.