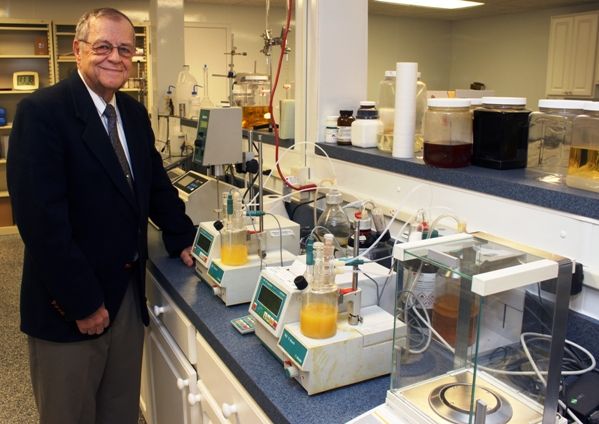 HENNING, IL -- Charles Henry Clapp Jr., a founding partner of Full-Fill Industries, has been inducted into the Vermilion County (IL) Business Hall of Fame.
Clapp, 78, was chosen for his contributions to the aerosol industry as a business owner, executive and researcher for nearly 60 years. Besides being a part-owner of Full-Fill Industries, he also serves as Senior Vice President of Research and Development for the company.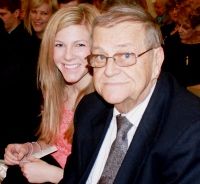 The Vermilion County Business Hall of Fame honors local business and community leaders who have dedicated their lives to improving their community in East Central Illinois. Clapp was formally inducted during a ceremony at the Vermilion County Museum on March 10. Family and friends attended the event, which included resolutions from the Illinois General Assembly, Vermilion County and the city of Danville. Other honorees included the late Art Fleming and the late Lowell Loving.

"When we talk to people who have worked with or worked for our father over the years, we often hear the words 'integrity' and 'honesty'," wrote his four children, who nominated Clapp for the award.

His sons David, Steven and Jonathon Clapp and daughter Catherine (Clapp) Owen are partners with him in the family company.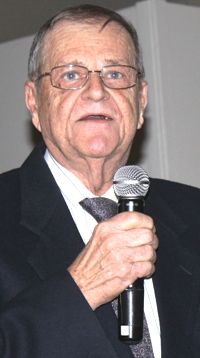 Clapp attended the University of Illinois studying Chemistry before beginning his aerosol career in the laboratory with Continental Filling Inc. in Danville, Illinois. He continued his career working for Aerosol Techniques Inc. working as Lab Manager/Director before becoming Vice President and General Manager of their Danville facility.
Clapp left ATI in 1979 to start Clapp Industries Corp. in Potomac, Illinois -- which later became Creative Products Inc. of Rossville, Illinois. Henry retired from Creative in 1998 but decided to get involved with his sons in a new business venture (Full-Fill Industries, LLC) and ended his retirement in August 1999.
"When we started Full-Fill Industries, he decided to get involved -- and not just as an investor. He quickly immersed himself in the development of the production lines and planned the new quality and product development laboratory," the nomination letter said. "He also could be found driving the forklift around the warehouse and wiring electrical outlets in those early days."
Full-Fill Industries has become the largest food aerosol manufacturer in the United States, and has grown from four employees in 2000 to nearly 250 today. Their products include several brands of consumer and food institution cooking sprays, including brand leader PAM.
Clapp also operated a successful television repair business and had one of the first cable television operations in the county.
He coached youth baseball for many years, raised and donated money for local causes and has been active in the Elks Club for more than 25 years. A U.S. Army veteran and former Reservist, he also served on the board of directors of the Danville Area Economic Development Corporation – the predecessor to Vermilion Advantage.
Clapp's children also noted his devotion to his family -- especially his 10 grandchildren. "He often can be found at their sporting events, dance recitals and band concerts. He always encourages his grandchildren to get an education and to be good people," the nomination letter said.
Clapp was married to his wife Barbara for more than 58 years. Barbara, who also worked for the family business, passed away in 2012.
The Vermilion County Business Hall of Fame is sponsored by Vermilion Advantage, Neuhoff Media and the Commercial-News.
Selected members are featured on a computerized interactive display on the second floor at the Vermilion County Museum. The display features a touch-screen monitor that allows visitors to look through photos of this year's inductees and learn more about them and their businesses.