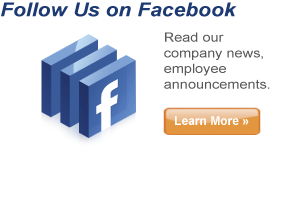 Part-Time Machine Operators
**Must be 18 years old**
Descriptions:
Prepare start-up paperwork per machine specifications Maintain operation of machine throughout the production run Set-up machines and makes adjustments Verify product specifications are correct per MI Pay close attention to detail, cleanliness and quality of the product run, per can, valve, cap and carton specifications
Skills and Attributes:
Must be a self-starter and self-motivated

Resourceful

Must be able to understand analytical procedures and develop them

Able to work well with others

Able to lift 50 lbs.

Able to climb ladders

Able to climb stairs and /or production stairways

Must be able to read and write at a high school level

Shift:
Unique opportunity to choose the schedule that fits your life style. You may opt to work 1, 2, or 3 days a week.
Required Education Level:
High School diploma or GED helpful.

Full-Fill Industries, LLC is an Equal Opportunity Employer.