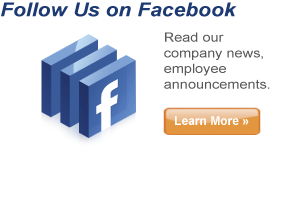 Quality Technicians 1st Shift
Description:
Initiate the necessary physical testing of finished products to make sure that our product is in compliance with specifications.
Responsibilities include:
Troubleshooting problems that occur during physical testing

Make sure all sampling and customer paperwork has been completed

A minimum line check of 8-12 checks per shift

Able to make decisions regarding good and bad quality

Perform all physical testing functions for maintaining line production

Job Requirements:
Must be a self-starter, motivated, resourceful individual. Must be familiar with a computer. Ability to be able to follow instructions. Ability to bend, kneel, balance, reach, stand, push, pull, lift, move wrist, hands, and fingers. Able to climb stairs and/or production stairways.
Qualifications:
Previous quality experience helpful but not required
Required education level:
High School diploma or GED helpful.
Benefits:
Full-Fill Industries, LLC offers a competitive salary and benefits package with a pleasing work environment.
Hours/Days/Shifts:
Monday through Friday with the flexibility to work Saturdays if needed.
Full-Fill Industries, LLC is an Equal Opportunity Employer.