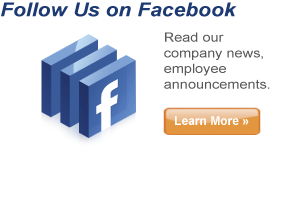 Warehouse Forklift Operator First Shift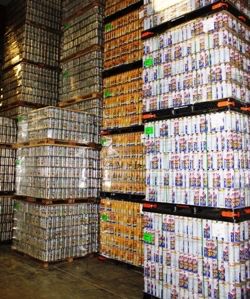 Description:
Locating and staging outbound shipments for loading. Locating and staging raw materials for production.
Duties:
Completing the daily forklift inspection sheet.

Being responsible for locating and unloading of incoming raw materials from warehouse to the staging area for verification.

Staging run production and retrieving all raw materials for the production lines through the bar-coding system.
Creating pallet tags for each pallet and being responsible for printing and verifying correct information on the pallet tags.

Once finished goods are ready to be picked and staged for delivery, checking for placement of the order through the bar-coding system with close attention to FIFO.
Confirming the total shipment has been staged through the bar-coding system and bill of lading and making certain all lot codes and product information are correct.

Loading outbound shipments into trucks for delivery.

Job Requirements:
Must be a self starter, motivated, resourceful individual. Must be familiar with a computer or RF scanner guns. Ability to ready work instructions. Ability to bend, kneel, balance, reach, stand, push, pull, lift, move wrist, hands and fingers. Able to drive a forklift. Able to climb stairs and/or production stairways.
Required education level:
High School diploma or GED helpful.

Prior forklift experience required.

Benefits:
Full-Fill Industries, LLC offers a competitive salary and benefit package with a pleasing work environment.
Hours/Days/Shifts:
Monday through Friday with flexibility to work Saturdays if needed. First and second shift flexibility.
Full-Fill Industries, LLC is an Equal Opportunity Employer.